June will be the last month for「Members' Home Cooking Corner」gift giveaway. We thank you all Members for their ideas and sharing it with us. A new round of「Members' Home Cooking Corner」gift giveaway will be held sometime in Autumn, please stay tuned!

Wingtat will randomly draw one lucky Member each month to receive a surprise gift! Members who are interested in participating in the lucky draw, please complete the entry from and submit it by the end of June and before 11:59PM. Everyone's kitchen has been busy creating healthy, delicious dishes for their families. Share your ideas and creations with Wingtat & Members for a chance to win a gift.




With the arrival of summer many people tend to pack and enjoy a simpler homemade lunch. On-the-go convenient food or fast food may not provide your body with daily nutritional needs. This homemade recipe is recommended for families with a busy, activity-filled summer schedule. This Japanese-style crispy breaded chicken is pan-fried, made with Wingat's fine quality chicken meat (eg. Wingtat Canada Chicken); a good source of protein. Adding free range organic eggs, mushroom, scallion and Japanese-style sauce, this dish will definitely be a favorite for the summer. (Alternatively, the recipe can be prepared with Wingtat RWA Chicken Breasts.)

Loong Kong chicken has three unique characteristics: yellow beak, yellow feather and yellow feet; that's why in some places, people call it "Triple Yellow Chicken". And because of it's chicken fat, it's ideal for deep fried and roasting, which gives you a gorgeous golden color. Use butter to slowly fry minced garlic until golden brown then pour them over the roast chicken, this delicious dish will surely leave your taste buds craving for more! (Alternatively, the recipe can be prepared with Wingtat RWA Chicken Whole Leg.)

| | |
| --- | --- |
| Jul 23rd 2018 - Duck Soup with Glutinous Rice and Winter Melon | |
| Jul 3rd 2018 - Tomato & Chicken Noodle Soup | |


Wingtat shares Instagram pictures of delicious dishes prepared with Wingtat Poultry Products, made by home chefs and IG influencers for everyone to enjoy. Give them a "Like" if it is a dish you would enjoy; and visit our Wingtat Instagram page, www.instagram.com/wingtatcanada and click "Follow" to support and be up to date with Wingtat!

Low Carb Chicken Strips & Waffles

Chicken a la King on Rice

Shredded Chicken Salad with Sesame Vinaigrette

Steamed Chicken with Spicy Green Onion Broth

Padak Korean Fried Chicken

Butter Chicken Pasta

Thai Hainanese Chicken

Braised Taiwanese Chicken with Chestnuts and Mushroom

Quail Soup with White Fungus, Pear and Red Dates

Crab Roe Chicken Pot

Asian Shredded Chicken Salad

Poached Chicken

Cornish Claypot Rice

Chicken Feet Soup with Peanuts and Black-eyed Peas

Braised Chicken with Young Ginger Pickled Plum Sauce

Mouth-watering Chicken

Portuguese Chicken Rice

Silkie Chicken Soup with Abalones

If you have or sign up for an Instagram account, remember to share photos of your creations to us by tagging @wingtatcanada or #wingtatchicken.
---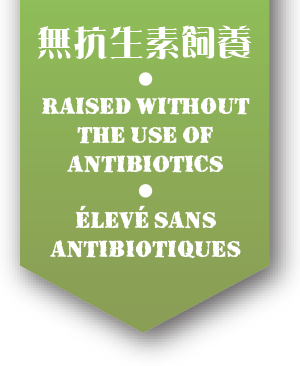 WINGTAT CHICKEN BREASTS
(Boneless, Skinless)

NEW! Wingtat RWA Chicken VALUE PACKS

Raised without the use of antibiotics
Good source of protein; helps build strong muscles
Keep frozen, net weight: 1.8kg (4lb)
Sold exclusively at T&T Supermarkets in B.C.
WINGTAT CHICKEN DRUMSTICKS

WINGTAT CHICKEN LEGS
(Boneless)

WINGTAT CHICKEN WHOLE LEGS

Wingtat's Maple Ridge Specialty Farms Chicken
(Raised Without the Use of Antibiotics)

Enjoying our thirtieth year milestone since we first established in 1989, Maple Ridge Specialty Farms Chicken is our premium line and brand which we introduced to our consumers in 2019. This line of poultry is raised without the use of antibiotics (RWA). They are not given any antibiotics in their feed, water or by injection. Like all our Wingtat-branded poultry, our free-run birds are B.C. farm grown, raised in large, well maintained barns with ample space to freely roam around. They have constant access to fresh, clean drinking water and they enjoy a well balanced, Canadian whole grain diet. To maintain the quality, flavour and texture of the chicken meat, our birds are air chilled. Wingtat Game Bird Packers is a federal meat processing establishment; our products are HACCP certified and food safety remains our top priority from our initial start.

Sold at Pricesmart Foods in Richmond & Burnaby.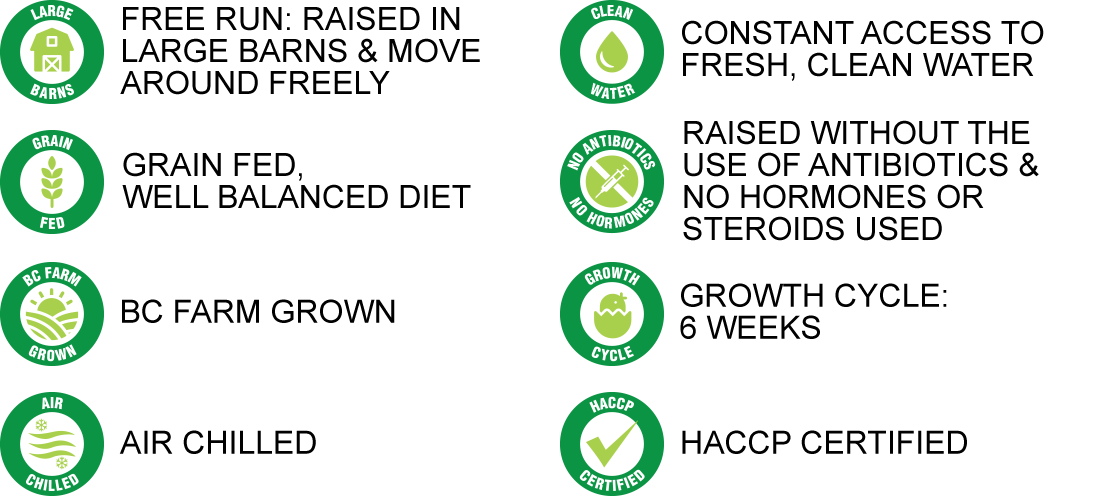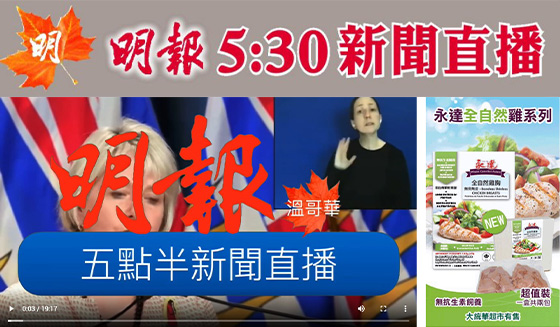 Today's local news just a click away, Monday to Friday at 5:30pm.

5:30 Daily News Live Stream: https://www.mingpaocanada.com/van/video/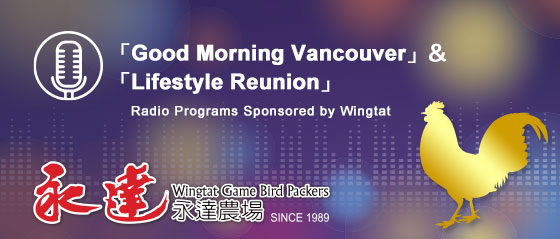 ​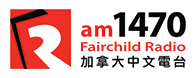 From Monday to Saturday tune in to Wingtat sponsored Radio Program「Good Morning Vancouver」and 「Lifestyle Reunion」 on AM1470.
「Good Morning Vancouver」- Broadcasting Time: Mon-Fri 6am-8am
Start your day with Vancouver's beloved radio and television host William Ho! He brings you the latest news in entertainment, current events, movies, lifestyle, and fantastic music every morning.


​

「Lifestyle Reunion」- Broadcasting Time: Sat 9am-11am
Mrs. Bernice Taam will recommend delicious recipes in "Cooking Up to You" aired in the "Lifestyle Reunion" program.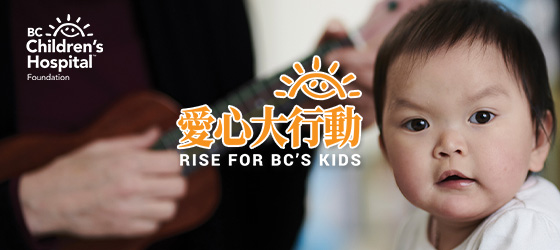 Chinese-Canadian RISE for BC's Kids is a two-day multimedia broadcast coinciding with BC Children's Hospital Foundation's RISE for BC's Kids. Now in its 33rd year, the telethon and radiothon will broadcast on Fairchild Television, Fairchild Radio AM1470/FM96.1 and CHBM AM1320 on June 11 and 12, 2021. Every year, the Chinese-Canadian community demonstrates unwavering support for BC Children's Hospital by raising funds for the most urgent health needs for kids in this province. This year's event will help raise critical funds to change the future of pediatric orthopedic care for children suffering from traumatic injuries and serious, lifelong orthopedic conditions. Wingtat is proud to support this event by donating funds during Chinese-Canadian telethon Weekend.
To make a donation please visit: https://secured.bcchf.ca/registrant/Donate.aspx?eventid=349805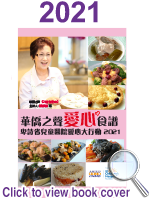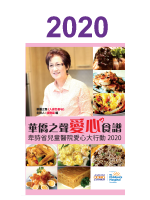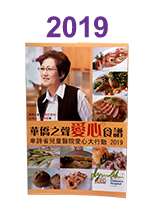 Mrs. Chiu's 2021 Recipe Book Release in Upcoming Months!


Wingtat supported the annual radiothon and recipe book fundraiser by donating funds during RISE for BC's Kids. We will be receiving copies of Mrs. Chiu's Recipe Book (autographed) as a token of appreciation for the support; we look forward to sharing the recipe books with our Members in the near future.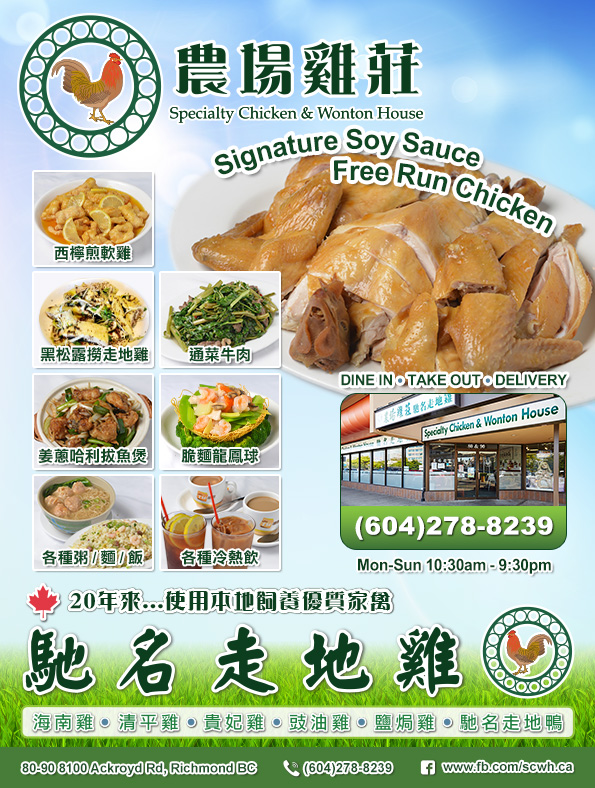 Specialty Chicken & Wonton House serves a wide selection of food for both our lunch and dinner guests. From our famous Free Run Chicken dishes, to congee and noodles in soups, to daily lunch specials and specialty dinner entrées, there is something for both the young and elderly.

According to BC Restart Plan, beginning on July 1st, indoor dine-in is available with no restrictions on the number of people per table. We are pleased to welcome you back into the House for dine-in service! SCWH will continue to provide takeout service (self-pickup) and customers can place orders through the Fantuan / DoorDash / Uber Eats delivery platform. Business hours are 10:30am-9:30pm every day. Thank you once again for your support!



Upon show of Wingtat Membership Card, Members enjoy 10% discount on take out orders (pick up order in person). Specialty Chicken & Wonton House Gift Certificates cannot be used in conjunction with membership discount; membership discount does not apply to any items under $10, and does not apply to delivery orders.

Should you have any questions or would like to place take out order, please call:
(604) 278-8239.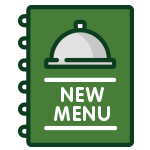 Click here to view Menu