| | | |
| --- | --- | --- |
| Between the sunny and rainy weather, we tend to crave a dish with appetizing flavor. Salted sauerkraut is a fermented mustard green. It can promote anti-aging for the skin and prevent fatty liver. Napa cabbage is a perennial vegetable; it tastes refreshing, sweet and delicious. Duck legs offer plenty of juicy, tender meat. Duck meat contains unsaturated fatty acids which can lower cholesterol and is good for cardiovascular health. It also maintains the pH balance of the human body. Adding a slice of licorice when stewing the vegetable will enhance the aroma and reduce the greasiness of the dish! | | |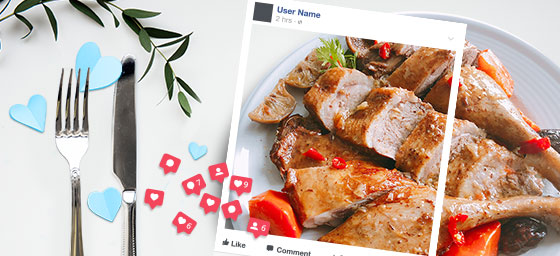 As families are cooking more at home these days, Wingtat encourages our Members to share photos of their homemade creations to share ideas of what to make with Wingtat Poultry Products for the family to enjoy together.

To participate please send or share your photos by:
1) Emailing your poultry dish photo(s) to shop@wingtat.ca,OR
2) Post your poultry dish photo(s) on Facebook and tag @Wingtat Game Bird Packers,
OR
3) Post your poultry dish photo(s) on Instagram and tag @wingtatcanada
and hashtag #wingtatchicken。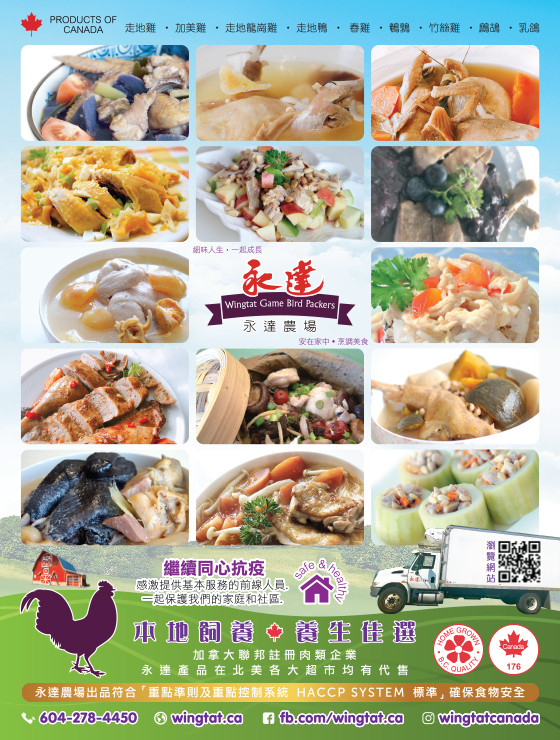 WINGTAT CHICKEN BREASTS

(Boneless, Skinless)




Raised without the use of antibiotics
Good source of protein; helps build strong muscles
Keep frozen, net weight: 2.3kg
Sold exclusively at T&T Supermarkets in B.C.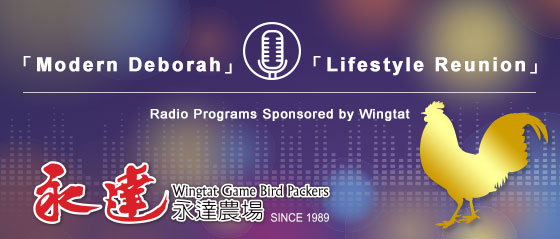 ​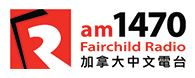 Starting June, please tune in to Wingtat sponsored「Modern Deborah」and 「Lifestyle Reunion」 on AM1470.
「Modern Deborah」- Broadcasting Time: Mon-Fri 10am-11am
Second runner-up for Miss Hong Kong. Bilingual and oh-so-chic, Deborah Moore strikes the perfect balance between modernity and femininity. Exuberate your life, and learn from the best.
「Lifestyle Reunion」- Broadcasting Time: Sat 9am-11am
One of the most prominent shows on Saturday, great casts and various hot topics such as technology, nutrition, cooking, movies and leisure guides, help you to enjoy your life better and easier.
​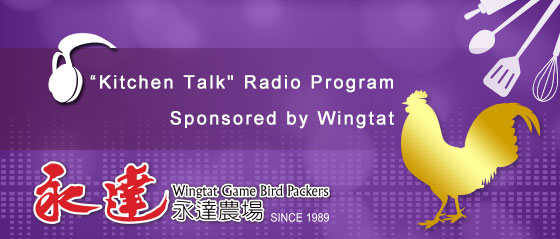 Over the past 20 years, Mrs. Chiu has shared countless recipes and her cooking passion and knowledge with the audience of [Kitchen Talk]. In April of this year, she decided that it is the appropriate time to retire from the radio program. As a long time supporter and sponsor of the radio program, Wingtat would like to sincerely thank Mrs. Chiu for her dedication in sharing her joy of cooking with all the listeners. Her recipes and use of ingredients are creative; always with a strong focus on health and simplicity. We appreciate her addressing all our questions during the live call-in sessions, week after week. Most of all, we are thankful for her genuine sharing of her cooking expertise, experience and recommendation in using Wingtat Products to create delicious dishes for family and friends to enjoy. We will miss hearing her voice every day; we look forward to opportunities of collaboration with her in the near future. Wingtat wishes Mrs.Chiu a happy, healthy and safe start to her retirement!

The following is some words from Mrs. Chiu to share with all her students, fans, audiences and Wingtat Members: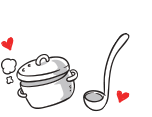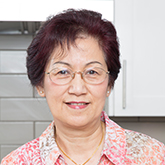 It was on May 1st, of 2000 that I joined AM1320 radio station to host "Kitchen Talk" radio program. On the 30th of last month, it has been exactly 20 years! When I first informed the radio station that it would be a very appropriate time to resign and retire after an amazing two decades, they suggested that I continue for another 10 years! Although I am touched by their sincerity, I declined as I feel it is truly the right time to close this chapter in my life and perhaps venture on another journey.

Back when I first started, I thought this was supposed to be an easy job; unaware then that I have such high expectations of perfection in my passion for cooking and for work. I ended up spending countless time and effort into the program. Fortunately, I am blessed that the majority of my audience enjoyed the radio program and it was soon followed by other mall demonstration performances, co-organized cooking competitions, and product endorsements. At the same time, I also had a full-time job as cooking instructor at Vancouver School Board. My tasks included trying out new dishes, designing the cooking courses and recipes, and discussing curriculum plans with my supervisor. I taught every evening from Monday to Thursday and Saturday. As the instructor, I also needed to prepare all the ingredients needed for every class, and each class was enrolled with 20+ students. Come to think of it, I only have one pair of hands!

At home, I am also a Mother. I'm fully responsible for the three meals a day for both young and old members in the household. My principles are simple: no canned food, no take out, and always having readily available homemade nutritious soup, snacks and pastries. Looking back, it really feels like I'm Super Woman! Upon reflection, everything feels like it only happened yesterday. For all the praises I've received during this journey, I dedicate everything to my God for He has given me the daily wisdom and strength to complete the life lessons presented to me. For this, I am truly thankful and grateful.

Update:

Following Mrs.Chiu's retirement, Wingtat has decided to conclude their long-time sponsorship of Kitchen Talk on May 29th, 2020. We look forward to connecting with our Members and program audience in the near future on another program. We will keep everyone posted.

Click on the dates to listen to previous month's broadcast sessions. This radio program is broadcasted in Cantonese.
Apr 30th A Sweet Dessert - Mrs.Chiu's last session before retirement
Apr 29th Taiwanese Chicken & Figs Soup
Apr 27th Sliced Beef & Mixed Vegetables Vermicelli
Apr 22nd Tomato & Sliced Beef Rib Eye Spaghetti
Apr 21st Stir-fry Okra & Corn with Quail Eggs
Apr 17th Mulberry Lotus Egg Tea
Apr 16th Fish with Scrambled Eggs
Apr 15th Stir-fry Beef Rib Eye with Pumpkin
Apr 13th Garlic Butter Chicken & Salad
Apr 8th Thai-style Pan-Fried Chicken Breast
Apr 1st Five Colours Cornish Hen Soup
Click here for more previous sessions of Kitchen Talk.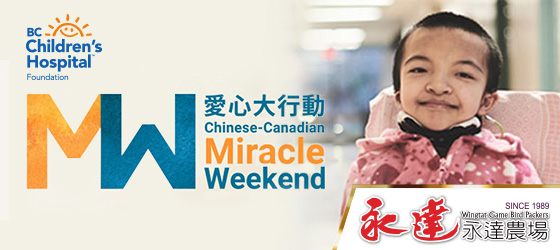 As the only children's hospital in the province, one million kids – including some of the sickest and most seriously injured—count on BC Children's Hospital for specialized care they can't receive anywhere else. Your support will allow health care providers at the hospital to do what they've always done: ensure our kids get the best possible care.

But the COVID-19 pandemic has made the difficult jobs of physicians, nurses, support staff and others even harder, as they work to overcome bigger obstacles. The need to help health care providers respond to these rapidly evolving needs, while they continue to deliver the best possible care to kids is even greater during this challenging time.

By supporting the 2020 Chinese-Canadian Miracle Weekend, you will help raise critical funds in support of BC Children's Hospital Foundation to equip our health care providers to confront challenges ahead, and rapidly respond to crucial needs as they arise. All while continuing to deliver the best possible care to kids and families, many of whom are at greater risk, and have bigger needs than ever before.

The Chinese-Canadian Miracle Weekend (CCMW) is a two-day multimedia broadcast coinciding with BC Children's Hospital Foundation's Miracle Weekend in helping the hospital to raise funds. Now in its 32nd year, the telethon and radiothon had been broadcasted on Fairchild Television, CHMB AM1320 and Fairchild Radio AM1470 on May 29 and 30, 2020. This year, the Chinese-Canadian community continue to demonstrated unwavering support for BC Children's Hospital by raising funds for the most urgent and critical health needs of kids in this province.




This year's recipe book will be revealed in coming months!


Wingtat supported the annual radiothon and recipe book fundraiser by donating funds during Chinese-Canadian Miracle Weekend. We will be receiving copies of Mrs. Chiu's Recipe Book (autographed) as a token of appreciation for the support; we look forward to sharing the recipe books with our Members in the near future.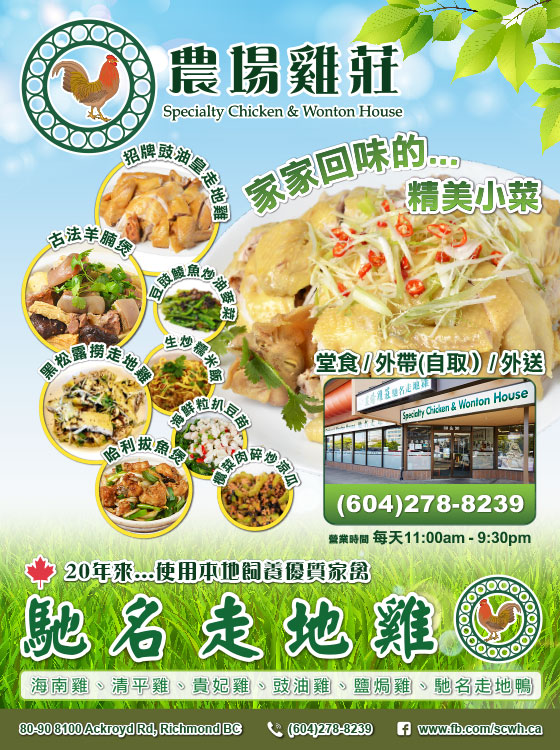 Specialty Chicken & Wonton House is now accepting delivery orders via DoorDash, Uber Eats & Fantuan! Specialty Chicken & Wonton House serves a wide selection of food for both our lunch and dinner guests. From our famous Free-range chicken dishes, to congee and noodles in soups, to daily lunch specials and specialty dinner entrées, there is something for both the young and elderly.

For a safe and pleasant dine-in or take-out experience for our customers, staff and delivery vendors, please be mindful of social distancing measures in place. Let's continue to stay safe, stay healthy and be kind. Please note our amended hours of operation: 11:00am - 9:30pm, daily.



Upon show of Wingtat Membership Card, Members enjoy 10% discount on dine-in orders and take out orders (pick up order in person). Specialty Chicken & Wonton House Gift Certificates cannot be used in conjunction with membership discount; membership discount does not apply to any items under $10, and does not apply to orders via DoorDash, Uber Eats and Fantuan.

Should you have any questions or would like to place take out order, please call: (604) 278-8239.

Click here to view Menu



Wingtat Members' Online Store remains temporarily closed until further notice. Your understanding is greatly appreciated. Thank you for your continuous support and we look forward to kick-starting our Members' Shopping Party events again when our warehouse doors are ready to welcome you back again. We apologize for any inconvenience caused. Rest assured, Wingtat has been very busy supplying our fine poultry products to supermarkets, meat shops and restaurants. Until we meet again, we encourage our Members to continue practicing social distance and maintaining good personal hygiene. Stay safe and healthy!